A building in El Monte, California, was assembled in just four hours using plastic pieces that look like giant building blocks. Eighteen people now live in LifeArk El Monte, a permanent supportive housing complex for people transitioning out of homelessness.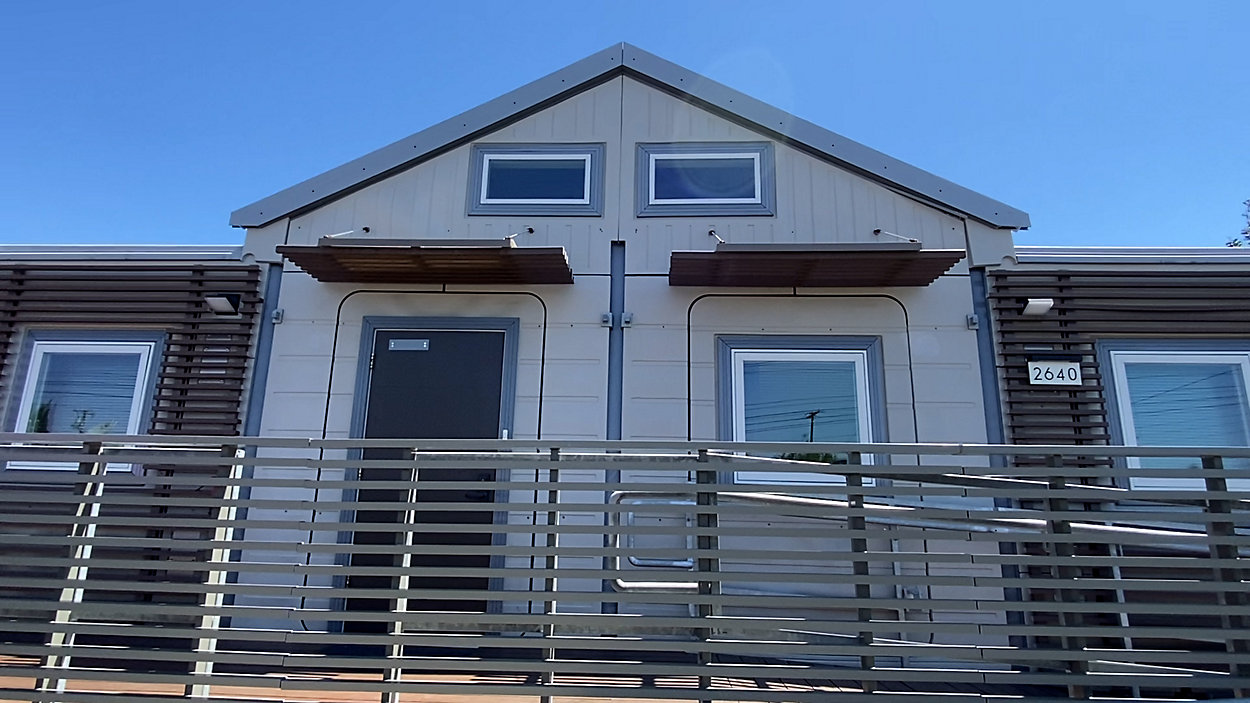 all photos – LifeArk
LifeArk is a company that is developing a new way to build homes quickly and affordably, using recycled plastic. The company's founder, architect Charles Wee, believes that LifeArk's building blocks can help solve the housing crisis by providing safe, sustainable, and affordable housing for people who need it most.
The company's building blocks are fire tested, insulated, and can be assembled in hours and can also be used to build walls, ceilings, and floors. The blocks are made out of 30 percent recycled plastic, including water bottles, broken toys, and shopping bags.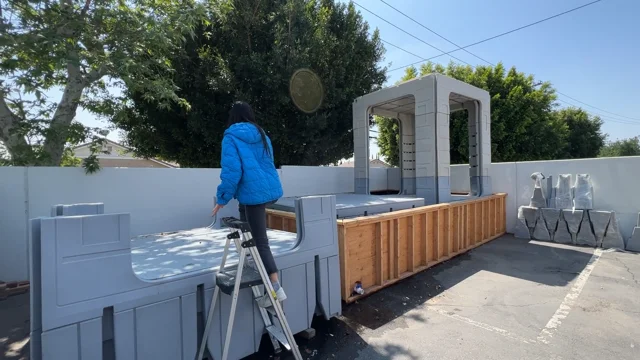 Charles Wee's company is already building low-income housing in West Los Angeles and San Luis Obispo, California, using its building blocks with the goal of building homes for people all over the world who are struggling to find affordable housing.
LifeArk's building blocks have the potential to make a significant impact on the lives of people who are unhoused with safe, affordable, and durable homes that can be built quickly, which is important for people who need housing immediately.
LifeArk homes also provide people with a sense of stability and security. When people have a safe and stable place to live, they are better able to focus on other areas of their lives, such as finding a job, going to school, and spending time with their loved ones.
The company is also creating jobs and stimulating the economy. The company's factory in Central California employs people to manufacture the building blocks. LifeArk is also working with local contractors and developers to build LifeArk homes.
LifeArk is a growing company with a bright future. The company is expanding its operations and expanding into new markets. LifeArk is also developing new products, such as modular homes and emergency shelters.
.